Join Us for Christmas in July
Posted by Staff @ KW Moorestown on Tuesday, July 11, 2023 at 12:58:03 PM
By Staff @ KW Moorestown / July 11, 2023
Comment
You're Invited to Our Client Appreciation Celebration on Saturday July 22!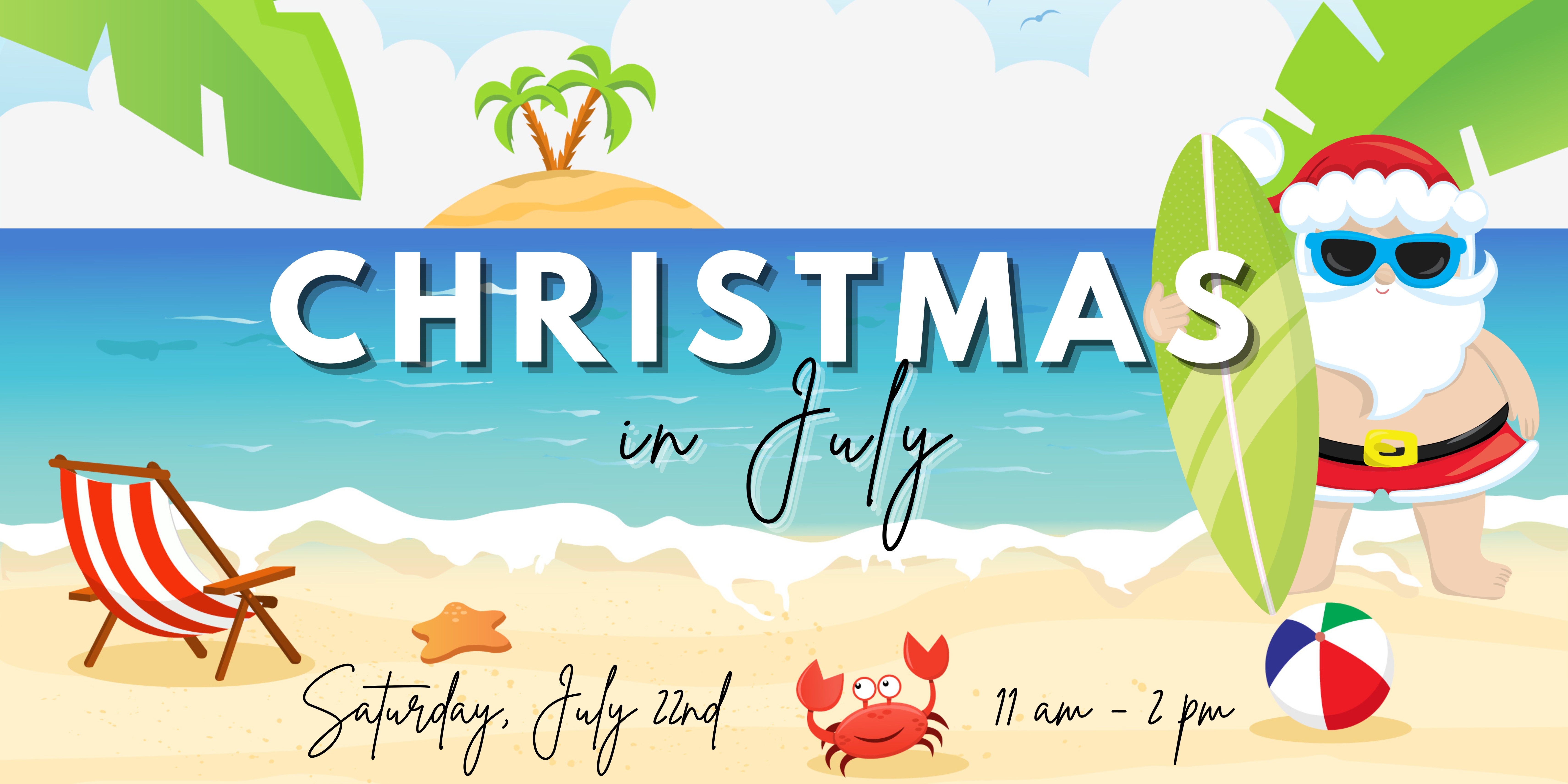 Step into a winter wonderland in the midst of summer as we celebrate Christmas in July! Join us for a unique and exciting party where we'll bring together the best of both seasons. Break out your favorite holiday attire, whether it's an ugly Christmas sweater or your beach Santa hat, and get ready for a day of merriment and cheer.
What's on the menu? Here's a taste of what to expect:
👕🌞 Festive Attire: Get in the spirit with your most creative holiday attire that screams "summer!" Think Santa shorts, elf sandals, or reindeer sunglasses. The best combo of Christmas and summer attire might even win a special prize!
🎨🔨 Santa's Summer Workshop: Channel your inner elf with DIY stations. Craft beach-themed ornaments, construct a gingerbread beach house, or assemble your own sandy snowman! Oh, and don't worry, we've got a few surprises for the adults too.
🍽️🍹 Beach BBQ and Refreshments: Savour a beach BBQ feast with a festive spin. Enjoy pulled pork, caprese candy canes, and cranberry-infused tropical punch. Our blend of Christmas classics and summer favourites will keep your taste buds dancing!
🎵💃 Live Entertainment: We've got a DJ spinning a mix of classic Christmas carols and hot summer hits. Keep an eye out - we've heard rumours that Santa might swap his sleigh for a surfboard and make a special appearance!
Ready to trade snowballs for beach balls and celebrate Christmas under the sun? Click on the link below to RSVP and secure your spot at the most sizzling Christmas party this side of the North Pole!
Don't miss out on this one-of-a-kind celebration! Whether you've been naughty or nice, our Christmas in July Party promises to be a memorable event filled with laughter, friendship, and the magic of the holiday season, all under the summer sun. Let's create unforgettable memories together!
Join Us @ KW Moorestown
513 S Lenola Rd, Moorestown NJ 08057