Re-Claim First-Time Homebuyer Incentives
Posted by Ian Thomas on Sunday, April 9, 2023 at 4:40:08 PM
By Ian Thomas / April 9, 2023
Comment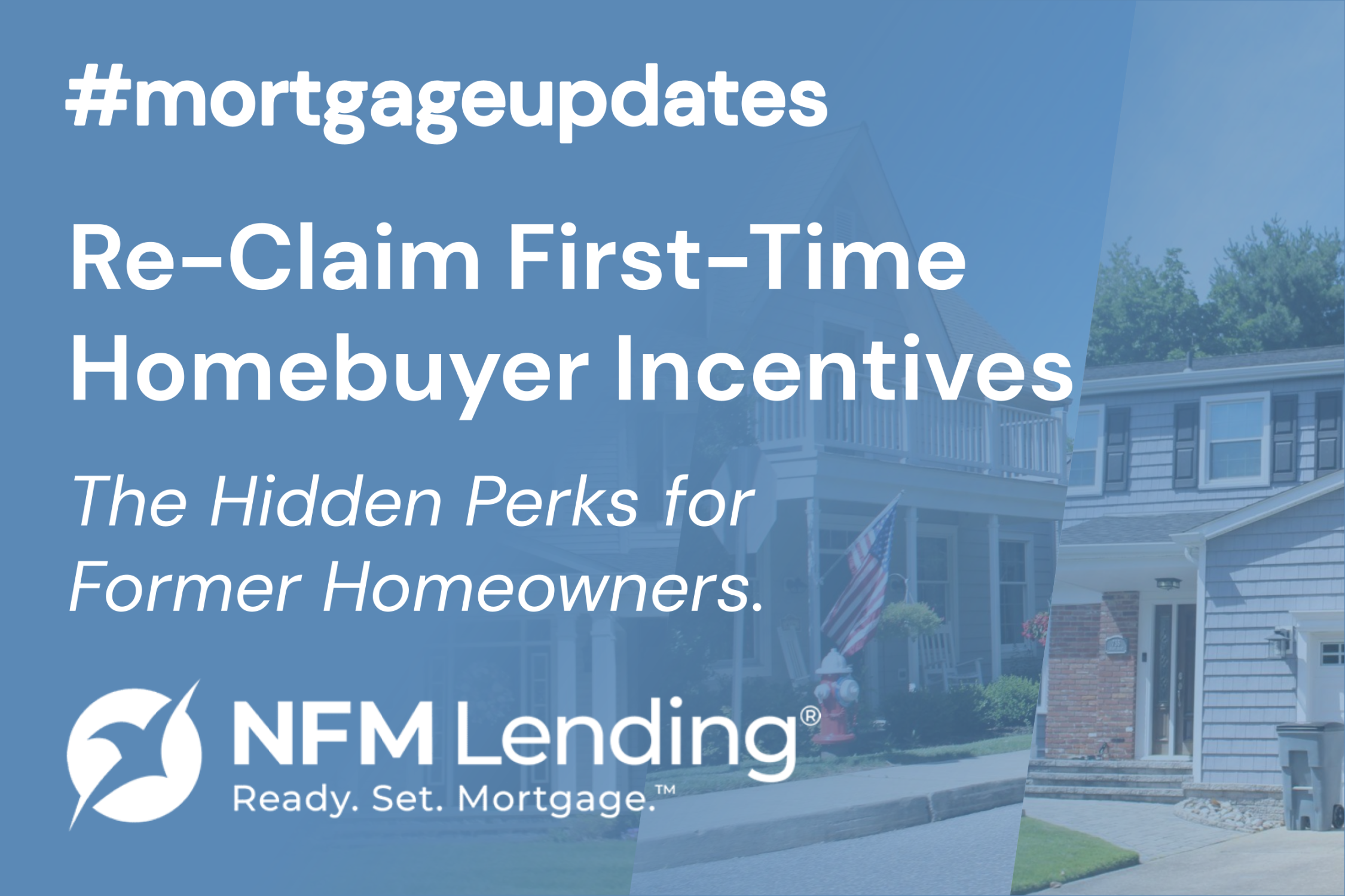 Are you considering diving back into the world of homeownership? Well, I've got some great news for you! If it's been a few years since you owned a home, you might be eligible for some sweet first-time homebuyer benefits. So, let's dive into the details and explore the unique loan programs and perks available to first-time homebuyers, including those who've owned a home before.
The 3-Year Rule: A Hidden Perk for Past Homeowners
Did you know there's a 3-Year Rule? 🤯 It's a game-changer for people who've owned homes before but took a break. Basically, most loan programs consider you a first-time homebuyer if you haven't owned a home in the past three years. Plus, displaced homemakers and single parents can also qualify if they didn't own a home (other than joint ownership with a spouse) in the last three years.
Exclusive Loan Programs for First-Time Homebuyers (Yep, Including Past Homeowners)
Now, here's the good stuff: there are some exclusive loan programs just for first-time homebuyers, like HomeReady, Home Possible, and Home One. They're super cool because they offer low down payment requirements and flexible credit guidelines, making it easier for you to jump back into homeownership. 🏠
Down Payment Assistance: A Boost for First-Time Buyers (You Guessed It, Including Those with Past Homeownership)
But wait, there's more! First-time homebuyers, including those who've owned a home before, can also take advantage of down payment assistance programs. These programs are designed to help you overcome the financial challenges of buying a home and make your dream home a reality.
To Sum It Up: If you haven't owned a home in the last three years, you could be eligible for first-time homebuyer benefits like exclusive loan programs and down payment assistance.
Pretty sweet, huh? 🎉
What's Next?
If this sounds like you, why not reach out to our experienced lenders today? They can help you explore your options and find the best loan program to fit your needs. Let's team up and make your homeownership dreams come true! 🤝